College governor wants to expand vocational centre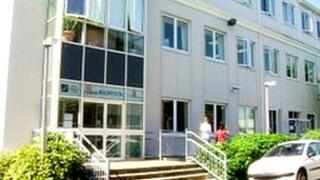 Improving vocational study facilities is a priority for the new chairman of governors at Jersey's Highlands College.
Paul Harding was made chairman of the board when Clive Jones stepped down after 10 years' service.
Mr Harding was previously vice chairman and said he would also work with the chief minister on his unemployment training agenda.
Senator Ian Gorst said the college would help unemployed people retrain.
Mr Harding is the president of the association of Jersey architects and describes himself as a "Highlands College enthusiast".
'Improves lives'
He said: "I have seen at first-hand how the college dramatically improves the lives of our students."
Highlands College has been expanding over the past three years taking on a wider range of responsibilities.
These have included developing vocational training for 14-16 year olds, retraining people out of work and an expanding higher education programme.
Mr Harding said: "Jersey's College of Further and Higher Education has an important role to play with improving our workforce skills and combating the current economic circumstances.
"We are committed to advancing the Council of Ministers' draft Strategic Plan but the college does need adequate resources to meet the challenges."