Jersey parish of St Lawrence to get allotment site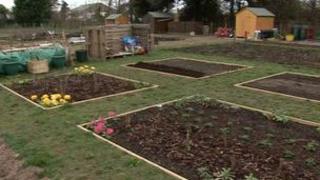 A new allotment site will be set up in St Lawrence in Jersey by the end of the year according to the parish constable.
It will be the second site in the island following the development at Le Creux Country Park in St Brelade.
St Lawrence Constable Deidre Mezbourian said she was sure plot holders would benefit in a number of ways.
The site will have 36 individual plots available and is on the junction of La Mont Sorsoleil and Le Mont L'Evesque, behind St Lawrence Parish Hall.
St Lawrence School will also be given a plot, which Constable Mezbourian said would "help young people start to understand the growing process from a young age".
Yvette Le Marrec, chairperson of St Lawrence Allotments Association, said: "It is very exciting to be at the beginning of what could be a long-standing community project.
"Once people have established their plots there will be an even greater community spirit, which is what drew me to the Parish of St Lawrence in the first place."