Jersey unemployment continues to rise in December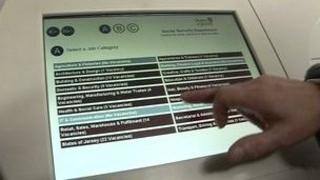 Unemployment has risen to a new high in Jersey, new figures have shown.
The figures from the States Statistics Unit show unemployment is rising and in December there were 1,540 people registered as actively seeking work.
Two-thirds of those are claiming benefits and a fifth have been out of work for more than a year.
Nearly a third of jobseekers in Jersey were under 25 years old. The island's government has said finding them work is its priority.
Jersey's Social Security Minister Senator Francis Le Gresley said his department was focussing on helping long-term unemployed and young people.