Jersey 'needs faster planning process to help economy'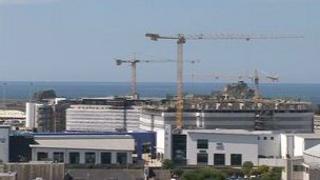 A faster planning process would secure the future of Jersey's building industry, says the chairman of the construction council.
Martin Holmes said projects getting under way more quickly would help improve the economy.
Economic Development Minister Senator Alan Maclean said the States was supporting the construction industry as best it could.
He said it would do all it could to stimulate growth.
Mr Holmes said the States should be releasing funding for big projects like relaying roads, replacing drains and building schools.
Senator Maclean said the States injected tens of millions of pounds into the building industry two years ago and that there were others projects in the pipeline.