Michael Portillo backs Jersey tax regime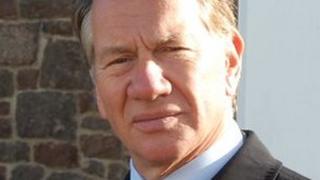 Former UK shadow chancellor Michael Portillo has defended Jersey's tax regime, claiming that it may even benefit the UK.
The former Conservative MP was invited to speak at the Holocaust Memorial service in Jersey.
He said islands such as Jersey have disadvantages to overcome such as the distance between them and the mainland.
Mr Portillo said with this in mind Jersey should be allowed to organise its own affairs.
He said that Jersey should not try to change its relationship with the UK as the current situation works in Jersey's favour.
"In governmental terms it has this fascinating position of being connected to the United Kingdom by a dotted line but not being within the United Kingdom and not being within the European Union.
"These exception territories are entitled to make the most of their independence. There are disadvantages to being an island but there are advantages and amongst them are the ability to set your own tax rate," he said.