Jersey bikers raise £1,000 for Chris Le Rossignol's memorial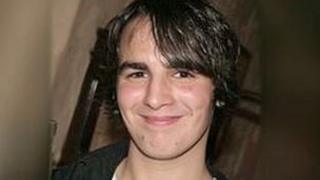 More than £1,000 has been raised in memory of a 20-year-old Jersey man who died in a motorbike crash.
Chris Le Rossignol died when his motorbike crashed near St Catherine's breakwater last month.
The money raised will go towards a memorial bench at Archirondel on Jersey's east coast.
Hundreds of people gathered in his memory on Sunday to ride from the Albert Pier to the west coast and then back east to St Catherine.
Friends and family laid a wreath at the spot where he died.
Mr Le Rossignol's friend Jon White, who organised the cavalcade, said it was a fitting way to remember him.