Dragon boat race raises £70,000 for Jersey Hospice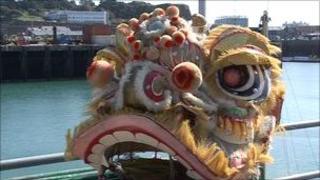 The 2011 Jersey Dragon Boat Race raised a record amount for a local charity, despite wet and windy weather.
A total of £70,000 was raised for Jersey Hospice Care, which the charity said was the largest amount to date.
There were 57 teams raced 40ft canoe-like vessels decorated with dragon heads and tails in front of the Albert Pier last year.
Registration has opened for this year's event which organisers hope will be even more successful.
This year's Dragon Boat Festival will be on 29 September.