Jersey's Olympic community festival is cancelled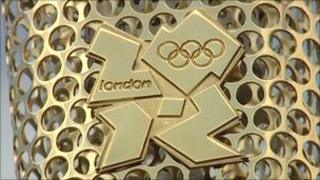 Jersey's Olympic community festival has been cancelled.
The More Than Gold Jersey organising committee said the event at the Royal Jersey Showground in Trinity had been called off to allow a focus on other events during the summer.
The Reverend Billy Slatter said: "It is disappointing."
He said people were very committed to community in Jersey but there were so many events taking place in the island within a short time.
He said the committee thought it would be best to "concentrate efforts locally by encouraging really good parish festivals."
It comes at the same time as the committee has announced that all 12 parishes will get an Olympic torch.
They will be engraved with the parish shield and put on display in parish halls or other key locations.
It is part of a day of parish festivals to follow straight on from the arrival of the official Olympic torch in the island.
The More Than Gold campaign is aimed at encouraging people to get involved with and celebrate the Olympic Games.
The Reverend Slatter said: "The Olympics is more than a sporting event, it is a celebration of community and culture, something Jersey can do particularly well.
"The parish torches will be a permanent local symbol of the London 2012 Olympics."