Jersey pension contributions set to rise in three years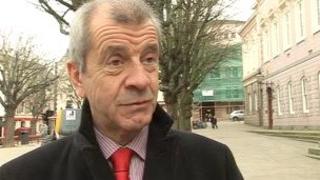 The more immigrant workers that move to Jersey, the less steep the rise in pension contributions in future, says the social security minister.
Senator Francis Le Gresley said it was inevitable contributions would go up in the next three or four years.
He said: "We have to take some action but we can take it at a pace that is acceptable to the public and which keeps the fund building."
He said the more people who came to work in Jersey, the smaller the rise.
The minister said: "The more net migration we have into the island particularly of younger people who pay into the fund, that will slow down the rate of increasing the contributions.
"But that's a political decision, do we want to increase the number of workers in the island."
'Looking healthy'
The number of islanders over the age of 65 was expected to double by 2040.
To help support them, last year politicians agreed to raise the state retirement age to 67 over the next two decades.
Pensions are the biggest expense for the Social Security Fund, which workers pay into each month.
In 2009 it paid out £126m in pensions but that figure will grow as the number of older people increases.
But Senator Le Gresley said the fund was looking healthy for now, but action would be needed in the future.
David Warr, the president of Jersey Chamber of Commerce, said it was good news that contributions would not go up for a few years.