Filter-in-turn systems approved for St Helier junctions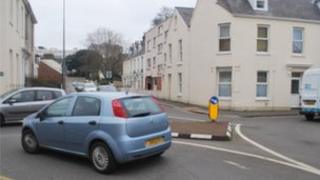 Filter-in-turn traffic systems are being introduced on Jersey's St Helier ring road to speed up traffic flow.
The St Helier Roads Committee has has long campaigned for the transport and technical services (TTS) department to introduce the systems at junctions.
The new systems will be at junctions on St Mark's Road, St Saviour's Road and Springfield Road.
St Helier Constable Simon Crowcroft said he was pleased it was finally going to happen.
"These will be installed by TTS as soon as they can make the necessary signs and there has to be a ministerial order to bring them into force but they will happen and I think they will be very popular," he said.
"They will clarify what is effectively happening already on most of these junctions where Jersey motorists are courteous and do filter in turn naturally."