Jersey Arts Trust has international promotion focus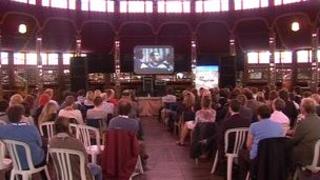 Jersey's arts trust is becoming more about promoting the island and its creativity internationally, according to its director.
A website has been created to promote the creative industries around the world by the Arts Trust.
Tom Dingle said the site was a useful tool to promote the island when he when he went overseas.
He said the online database would make artistic talent on the island more "outward focussed".
Mr Dingle said: "Jersey is enormously creative, it is incredible, we decided to do something simple so started off with four categories, but that wasn't good enough.
"There is so much that you have to somehow separate them to weave between the numbers of people doing anything."