St Clement to enter Junior Battle of Flowers float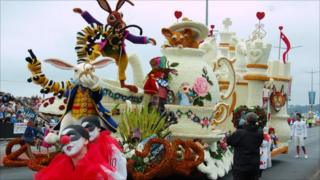 The winner of the 2011 Jersey Battle of Flowers competition will be entering a junior float for the first time in decades.
The St Clement exhibit, designed by 16-year-old Rachael Ollivro du Heaume, is called Tick Tock and will be built in the parish.
Local resident Trevor Le Brun has donated the use of a large shed to the float builders.
The Battle of Flowers takes place on Thursday 9 August.
Rachael, who will be working with a team of people, said: "We plan to have a lot of fun doing it."
An event to find a Miss St Clement, who will walk with the main float in the parade, will be held on Sunday 11 March at the St Clement Parish Hall.