Guernsey's Apex wins first islands freestyle rap battle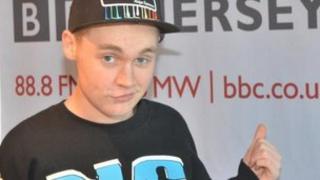 The first Channel Islands freestyle rap battle was won by Guernsey rapper Apex at the Havana Club on Saturday.
He came up against Jersey's Verse1 in the final that was described as "very close" by organisers.
It was put on by Revolution Records and co-founder BJ Myles said the final ended up going to a third round because they were so closely matched.
He said: "They each had two 45 second freestyles, we couldn't pick so they had to go again."
Mr Myles said that the real art in a freestyle battle was the punch line.
"It is completely different to writing a song, you have got to think fast, you have got to make the crowd laugh.
"It is all about the crowd, they are the ones who decide the winner so you have to impress the crowd," he said.
Four rappers from Jersey took on four from Guernsey in the event that was headlined by Manchester's Blizzard.
Mr Myles said the event was "packed" and "a great success". He said they hoped to take the next battle to Guernsey.
He said: "It is a chance for people who haven't got themselves heard to get up, show what they have got and win over fans."
There are also plans to introduce rap battles in other places, including parks and cafes.
He said "We are looking to do anything and everything because we have just started we have done it in the clubs, but we are looking to expand."