St Helier plan to build 60 new allotments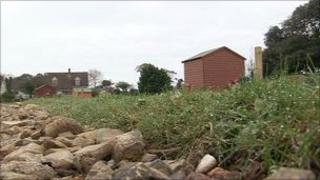 Sixty new allotments may be created on a field near Trinity Hill in Jersey's St Helier, parish officials have said.
The parish has applied to develop the allotments on a field it owns that had previously been used for farmland.
There are plans to create 60 plots of various different sizes with sheds and a car parking area.
Water will be taken from boreholes not mains water, and plot owners will also be encouraged to harvest rainwater from their sheds.
Tony Andrews from the parish said almost 160 people were already on the waiting list.
He said if the site was given planning approval, they hoped to have it ready by July.