Jersey islanders 'throwing less rubbish away'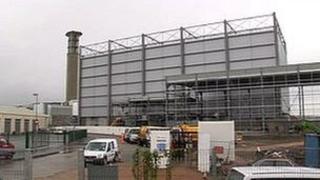 People in Jersey are throwing less rubbish away, according to the Transport and Technical Services department (TTS).
TTS, which is in charge of Jersey's rubbish, said there had been a drop in waste delivered to the new incinerator at La Collette.
The department said people were recycling more and throwing less away during the recession.
It said this could increase pressure to bring rubbish in from Guernsey.
On Wednesday, Guernsey's government agreed to send its rubbish off-island and, if Jersey's States agrees, it could be burnt at the energy from waste plant at La Collette in St Helier.
If both governments agree, the rubbish would either come into Jersey at the Elizabeth ferry terminal or be lifted off a ship from Victoria Quay.
But other problems, such as dust and smell would need to be resolved as well as what to do to the ash from Guernsey's rubbish.