Census finds more Jersey people have higher education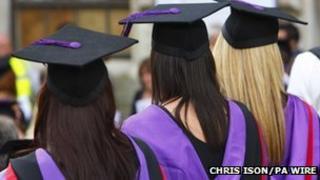 More people in Jersey are continuing their studies after A-levels.
The 2011 census showed 34% of Jersey's population had some form of higher education, up from 13% ten years ago.
It also showed the most highly qualified were people coming to Jersey from the British Isles, Ireland and those returning home to Jersey after their studies.
Meanwhile there were fewer people living in Jersey with no educational qualifications.
The latest census showed 20% of islanders had not taken exams such as GCSEs or A-levels, compared with 34% of people 10 years ago.
Three-fifths of working age adults in Jersey who were born in Portugal or Madeira had no formal qualifications, compared with less than a fifth of all other working age adults.