Thousands of air passengers delayed by fog in Jersey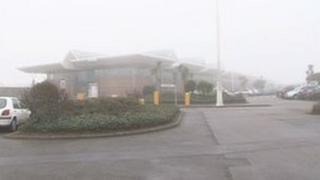 Up to 10,000 passengers' flights to and from Jersey Airport have been disrupted by prolonged fog, airport authorities have said.
Almost 5,000 people were hoping to leave Jersey, and a similar number of passengers have been stuck at airports in the UK.
Jersey Airport have put extra staff on duty to help as the fog continues to disrupt flying.
Only two flights have made it into the island after a third day of disruption.
The newspaper plane and mail aircraft landed late in the morning during what airport authorities described as a pocket in the fog.