Jersey vet concern over livestock disease spreading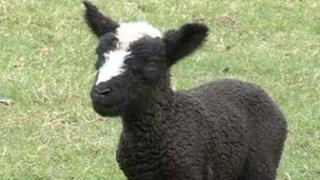 The Jersey States vet fears a deadly livestock disease that has hit Normandy could spread to the island.
The Schmallenberg virus, borne by midges, can cause ewes to give birth to deformed lambs.
Vet Linda Lowseck said: "If midges with the virus have been blown across from Northern France we don't know that has happened until it is too late."
It would be difficult to predict the spread until the French impact was assessed, she said.
Ms Lowseck said the States have everything in place to confirm the disease if anyone is suspicious.
Seventy-four UK farms now say they have been affected by the virus.
National Trust for Jersey sheep farmer, Aaron Le Couteur, said there were hundreds of breeding ewes in the island.
He said he was worried as the lambing season was due to start soon.
Mr Le Couteur said midges that were active at the end of last year have led to the outbreak of the virus in the UK.
He said the real worry was for the next season.
"Looking at the way it is spread, in this midge season you would have to be incredibly lucky to get away with it two years running," he said.
"Hopefully by then we will be able to test whether our ewe's have become immune during the summer season.
"This lambing season our hands are tied, we have just got to hope for the best."