Jersey Airport flights are disrupted by fog again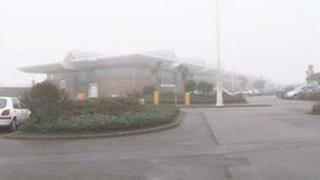 Fog and mist patches are again delaying flights to and from Jersey Airport.
Services have been disrupted this morning although some very early flights did manage to take off. A spokesman for the airport advised passengers to check in as normal.
Jersey's Met Office said there was a risk of reduced visibility but hoped conditions would improve during the day.
Last week, 10,000 people's travel plans were affected by several days of fog.