Jersey government commissions a 3D map of St Helier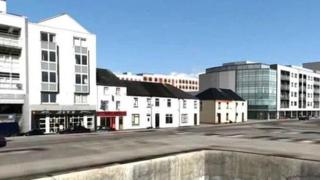 The Department for the Environment is spending £50,000 on a computer generated 3D model of St Helier in Jersey.
The 3D map will be put online so people can see how planning applications will look if they go ahead.
It is also hoped the maps will record the changing landscape of the town over the years.
Andrew Scate, Chief Officer of the Department for the Environment, said it would benefit planners and the public.
He said: "Instead of traipsing to the planning office waiting for the physical model to be brought out, waiting to see what this thing is going to look like, they can go online and see it easily.
"It will be easier for applicants and developers because at the moment we ask them to produce physical models. In the future they will be able to drop their computer generated stuff in the model we are creating, it will be easier and less expensive for them."