Jersey police burn drug seizures in incinerator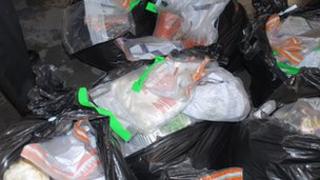 Jersey Police have destroyed hundreds of thousands of pounds worth of drugs in the incinerator in St Helier.
This included six of bags of illegal drugs - including quantities of heroin, cocaine and ecstasy - and three bags full of prescription drugs.
They came from raids across the island and destroying them meant heating the drugs to more than 1,100C (2012F).
Police said burning drugs and destroying the gas they create was a common way to dispose of seizures.