Jersey's Chamber of Commerce boss wants town strategy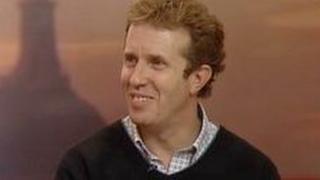 The president of Jersey's Chamber of Commerce has called on the States to do more to help retailers in St Helier.
David Warr said there needed to be an overarching strategy for the island's main shopping centre if the States wanted it to be a vibrant capital.
His comments came as figures on Wednesday showed sales were down by 6% in the final quarter of 2011.
Mr Warr said more needed to be done about parking to make it easier for shoppers.
He said: "I think it is really imperative now if we want to maintain a vibrant town that government and businesses all work together to ensure that they make it as easy as possible for shoppers to come into town.
"This situation in town, it's shopper parking. I think government departments need to be much more dynamic about how they charge their parking rates out."
Plans to build a police station at Green Street car park will mean the number of available parking spaces drops by 91 to 517.
Jersey's Transport Minister, Deputy Kevin Lewis, said despite the loss of spaces it would remain a key car park for St Helier.