Jersey schools to have extra reception classes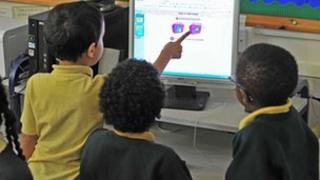 An extra two reception classes will open in Jersey in September to deal with what the education department called a "demographic bulge".
Education minister Deputy Patrick Ryan said the extra classes were to meet the high demand for States primary places.
The extra classes will be at Rouge Bouillion school in St Helier and Samares school in St Clement.
Deputy Ryan said they were both designed to accommodate larger numbers of pupils than they currently had.
He said: "The extra demand has been caused by a demographic bulge.
"We knew the numbers were increasing because the birth rate rose significantly in 2007."
There were an extra 65 babies born between 2006 and 2007 but Deputy Ryan said it was not possible to predict the need for places until parents applied.
"This year the demand for primary school places in St Clement and the town has exceeded the number available," he said.
There were more than 800 applications for places in a States primary school to start in 2012. That was 40 more than in 2011.
The minister said if they had not opened the extra classes the average class size would have been 30, one above the maximum set by the government. It will now be 26.
He said increasing numbers to 30 would not have solved the problem.
He said: "We need some spare capacity to offer places to children who move to Jersey with their families during the academic year and to the small number locally who need to move school for various reasons."