Jersey's environment 'not damaged by La Collette plant'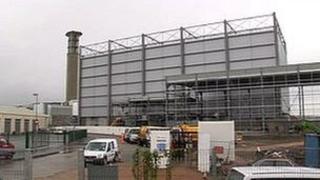 Jersey's environment is not being damaged by a waste plant or reclamation at La Collette, a report has found.
Concern had been expressed about the impact they were having on the Ramsar site.
Jersey's south east coast and nearby reefs are considered to be wetlands of international importance and are protected under a treaty called Ramsar.
Transport and Technical Services (TTS) commissioned a scientist to review how the work affects the area.
Robert McInnes, who carried out the report, found TTS had significantly improved its monitoring of the environment and there was little risk its operations harmed the natural area.
'Not toxic'
The TTS department has been checking water quality around La Collette every three months.
The only metals it found that could exceed recommended levels were zinc and copper, which are not toxic in low doses.
Mr McInnes said TTS needed to communicate better with those involved in the Ramsar site as they did not seem to be aware of the good work it was doing.
John Rogers, the chief executive of TTS, said: "Our job as TTS is to protect the environment and I know it's a bit of a surprise to some environmentalists but that's our main purpose.
"We don't produce the waste, we get the waste in from everybody who lives in an island and we deal with it and our job is to deal with it in the best way possible."