Jersey signs tax exchange agreement with Italy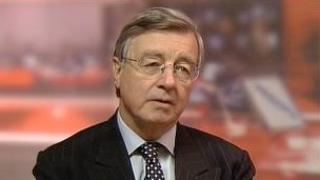 Jersey's assistant chief minister has signed a tax information exchange agreement with the Italian Ambassador to the UK.
The agreement will allow the Italian government to ask for tax information Jersey has on its citizens.
Senator Sir Philip Bailhache signed the agreement with His Excellency Alain Giorgio Maria Economides in London on Tuesday.
Jersey has signed agreements with 14 of the 27 EU member states.
Senator Bailhache who has responsibility for foreign relations said the goal was to sign the international standard agreements with all of the EU member states.
He said: "We attach great importance to maintaining a good relationship with all the EU Member States and we see this agreement as a significant further strengthening of that relationship.
"We have been pressing the Italian authorities to sign the agreement for some time and we look forward to working closely with them on the implementation of the agreement."
Senator Bailhache said the government was already in advanced talks about other information exchange agreements with another 11 EU member states.