Jersey pensioners to get cold weather help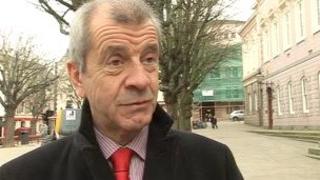 Pensioners in Jersey are to get more help with the cost of heating their homes, the social security minister has said.
A new Cold Weather Bonus is being brought in for islanders who are already eligible for the Food Cost Bonus.
It is for people who are over 65 and do not qualify for income support, but are below the Income Tax thresholds.
The payment will be available from May and worth at least £120.
Senator Francis Le Gresley said: "Pensioner households receiving income support already receive help with regular cold weather payments.
"This new bonus extends support with heating costs to a wider group of pensioners."