Jersey to visit to UAE and Qatar to strengthen links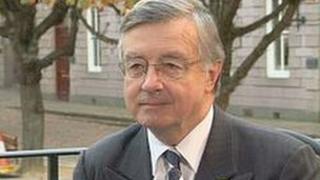 Jersey's assistant chief minister is to visit the United Arab Emirates and Qatar to strengthen the island's commercial ties with the Middle East.
Senator Sir Philip Bailhache will meet government and senior figures of commerce in Abu Dhabi, Dubai and Doha.
The minister will also meet British Ambassador to the UAE and the British Ambassador to Qatar.
He will be joined by the chief executive of Jersey Finance, Geoff Cook, on the trip starting on Sunday.
Senator Bailhache said: "We have good relationships with the Emirati and Qatari governments and I will be looking to build on these firm foundations during my visit.
"Through the intermediary of Jersey Finance's office in Abu Dhabi, the island has also forged close commercial ties with key operators in the region.
"The bilateral tax agreement with Qatar, which I shall be signing during my visit, is further evidence of our commitment to this important partner in the Middle East."