Jersey States planning regulations cut for boat owners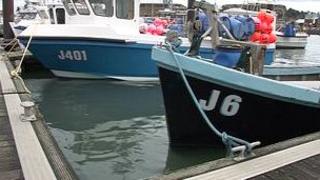 There are plans to reduce the number of regulations from 41 to 15 for boat owners in Jersey, according to the economic development minister.
Senator Alan Maclean said the change followed years of consultation and hoped it would help improve safety for people using Jersey's seas.
The annual re-registration of speed boats will also no longer be necessary.
Peter Lawrence, the marine operations manager for the Port of Jersey, said the new rules would be simpler.
Mr Lawrence said: "The idea of this new piece of legislation was to streamline and make it easier to manage and work with and to reduce some of the requirements put on boat owners for registration."
People will no longer need to register for a surfboard and sailboard but insurance will remain compulsory.
He said that an area of water would also be designated for a particular sport or water activity.
At the moment those activities can only take place on certain dates and times.