Capital gains tax is 'worrying' says Jersey tax specialist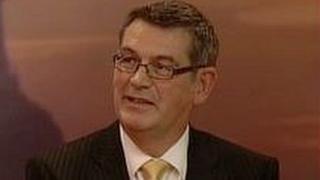 A Jersey tax specialist said the UK Chancellor's plan to change capital gains tax is "worrying".
The UK Chancellor announced the tax would now be chargeable on profits made by overseas companies, such as those based in the Channel Islands.
It is part of measures that would also stop people dodging stamp duty.
Chancellor George Osborne said he would be introducing a capital gains tax on residential property held in overseas trusts.
Gary Todd, the executive director at Ernst & Young, said the impact on Jersey needed to be investigated.
He said: "Interestingly the UK is becoming a competitor of ours.
"They are very much looking at making themselves the most competitive jurisdiction in Europe if not wider afield. They are out there as a player.
"They are also talking more and more about territorial basis of taxation, these are all things that are going to make the UK an attractive place.
"They are almost getting into the business we are in of having low tax rates."