Jersey is highest rated offshore finance centre on GFCI index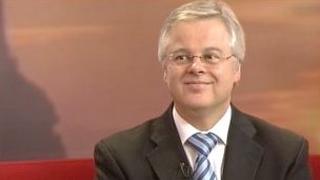 Jersey is the highest rated offshore international finance centre in the Global Financial Centres Index (GFCI).
The island remains 21st in the rankings published every six months, ahead of Guernsey in 31st and the Isle of Man in 44th place.
Jersey is the only offshore jurisdiction to feature in the rankings of industry sectors.
It comes eighth in the top 10 for private banking and wealth management, ahead of Vancouver and Tokyo.
'Hugely encouraging'
Geoff Cook, chief executive of Jersey Finance Limited, said: "For six editions in a row Jersey has been ranked as the highest rated of the offshore jurisdictions and we continue to hold a higher ranking than onshore competitors such as Luxembourg and Dublin.
"This is hugely encouraging and helps reinforce our standing and reputation for financial services globally."
Jersey is ranked at number 18 for reputation, the only offshore jurisdiction in the top 20 for its reputational advantage.
Mr Cook added: "It is also significant that the authors of the report have concluded that the reputation of offshore centres is continuing to improve."