Jersey's LVCR appeal decision expected 'early next week'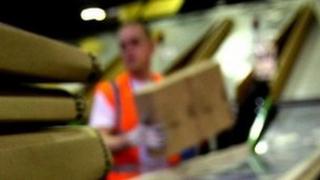 The States of Jersey will decide whether to appeal against the loss of Low Value Consignment Relief next week.
LVCR means no VAT is charged on goods valued less than £15, such as CDs, when sent from anywhere outside of the European Union to the UK.
But it will be scrapped from 1 April and Jersey and Guernsey lost their case in the High Court to try to retain it.
The islands' governments said hundreds of jobs were at risk when the so-called VAT loophole closes.
But Jersey's Economic Development Minister, Senator Alan Maclean, said it could take up to two years for Jersey to hear the outcome of any possible appeal if it goes to the European Court.
Senator Maclean and the Chief Minister have been meeting a union over concerns Jersey's docks could be affected when LVCR closes.
He said freight could suffer as fewer packages are sent to and from Jersey.
Senator Maclean said his department was doing all it could to protect that part of Jersey's economy.