Jersey radon gas detectors sent to UK for analysis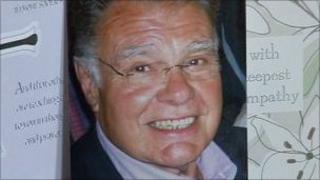 Detectors used to measure potential radon gas levels in Jersey homes will be sent to the UK for analysis.
The detectors were given to people worried about the potentially dangerous gas, which occurs naturally.
Mike Arnold, of Jersey's Environmental Health, said anyone taking part in the three month test needed to hand their detectors back as soon as possible.
He has reassured anyone who does find radon in their home that it can be safely dealt with.
He said: "It is relatively quite simple to reduce levels of radon in houses, you just have to take the right measure for the right house and that does vary.
"We have people who have been through training sessions on that and are able to give advice to householders."
'Not taken seriously'
In the last study, in 1998, 12% of homes measured contained levels of radon at or above the recommended level.
Advocate Tim Hanson's father Vernon died from cancer last year, and he believes there was a link to radon.
"Whilst as I understand it will fill in some of the blanks that the States of Jersey have got, what we need is more of a public awareness campaign and for people to take the issue seriously," Mr Hanson said.
"From my research the next biggest cause of lung cancer after smoking was radon.
"I was absolutely amazed that whilst as an island we know about radon and it's sometimes spoken about, it doesn't seem to be taken very seriously."