Islanders asked to donate old suits to Jersey's homeless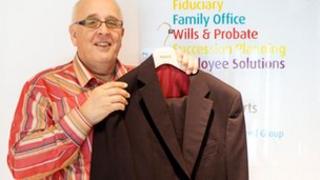 Islanders in Jersey are asked to donate their old suits to help homeless people get back to work.
It is the first time a suit collection had been held in Jersey.
John Hodge, the director of the Jersey Shelter Trust, said: "The suit amnesty is a fantastic way to recycle unwanted suits to those who can really benefit from them."
People are asked to drop off their unwanted suits to Hawksford, at 15 Esplanade in St Helier.
Mr Hodge added: "The suits are perfect for our back-to-work projects which are all about getting people off the streets and preparing them for working life.
"Owning a suit makes a massive difference and will help our service users achieve their full potential."