Jersey's borders get extra security during London Olympics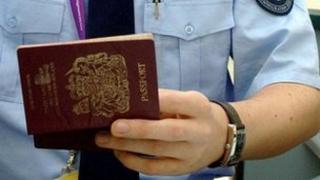 Jersey's borders will have extra security this summer during the London Olympics after fears the island could be used as a backdoor for terrorism.
Michael Robinson, the head of Jersey's Customs and Immigration, said there would be more checks at all Channel Islands airports and ports to ensure they were not a "weak link".
He said passport control would be fully manned with stringent checks.
He warned it could result in longer queues for travellers.
Mr Robinson said Jersey needed to fall into line to ensure Britain was safe.
He said: "What I am anxious to avoid is somebody slipping into Jersey and then going on to the mainland.
"We are part of what's called the common travel area so once you are in Jersey there are no more immigration controls anywhere between the island and the UK. So we have a part to play."