Jersey minister 'should meet Francois Hollande' on tax havens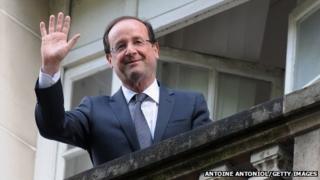 A Jersey minister should meet the new French president to make sure he knows the island is well regulated, according to the Jersey Finance boss.
Geoff Cook said Francois Hollande's plans to end austerity and promote economic growth could affect the island.
Mr Hollande has said in the past his main enemy is the world of finance.
Mr Cook said Jersey's foreign minister, Sir Philip Bailhache, should go to France to meet the new government.
Increased instability
He said: "On the campaign trail he has used the tax haven pejorative, the rah rah rhetoric.
"When he gets into office and is briefed by his officers he will discover Jersey and France have a very close and open relationship at government and officer level.
"The previous chief minister visited frequently and I know the new [Jersey] administration has had contact through officer level."
Experts in the island are looking at whether the new president can deliver his promises without taking action against finance centres.
He is the first left-wing politician to lead France in 17 years and has said the austerity measures are not the only answer to the economic crisis.
Mr Cook said there were likely to be increased instability in the Eurozone as a result of Mr Hollande's plans and that could have an impact in Jersey.
He said he was more concerned about what might happen if new measures to tax the very wealthy in France only resulted in an exodus of entrepreneurs and wealth creators to places like Jersey.
If that happens, Mr Cook said he was worried the finance industry could be a target for a man that said his principal enemy was the world of finance.