Jersey people call for health care reform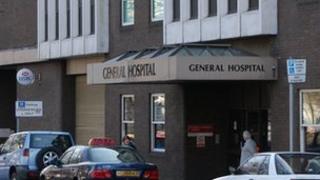 People want a major reform of the island's health system, according to a survey looking at the future of the service.
The findings will inform proposals for the future of health care in the island which will be put to the States by the health department.
Proposals for a redesign of the system will be launched at the end of May.
The survey asked islanders how the health system should change in future and how changes should be paid for.
Most wanted more responsibility for caring for themselves, at home where possible, supported by existing services and charities.
Two thirds of the people who answered the survey said they would be less likely to go to the emergency department with a minor condition if there was a charge.
Health Minister Deputy Anne Pryke said the ageing population and increasing need for care had to be taken into account.
She said: "We are very much a hospitalised service, we don't have care in the community as we would like.
"People say they want to stay in their homes as long as possible, to achieve that we need to put extra care in the community."
About 1,500 people took part in what the health department said was a fully representative survey.