Back to work scheme launched by the States of Jersey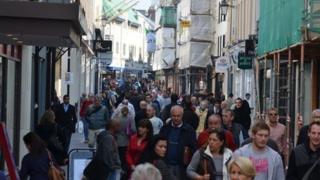 A back to work employment grant scheme is being launched by the States of Jersey.
The States has set aside £2.5m in a bid to help the long-term unemployed back to work.
Businesses will be able to claim up to £7,200 for each long-term jobless person employed on a permanent contract or for at least 18 months.
There are 330 people on the long-term unemployment register in Jersey who could benefit from the new scheme.
Social Security Minister Senator Francis Le Gresley said he hoped the scheme would encourage employers to help the unemployed.
He said: "It might be the incentive that perhaps a smaller employer needs to take on a new member of staff."
Ian Burns, the operations director at Social Security, said people would be given support readjusting to life in the workplace.