Views wanted on the make-up of Jersey's States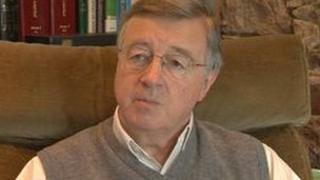 A public consultation on the make-up of Jersey's government is under way.
Senator Sir Philip Bailhache, head of the Electoral Commission, said he expected a good response to the consultation.
The commission is reviewing how many politicians there are, whether they should all sit in the States and for how long.
Leaflets asking islanders for their views have been sent out.
Senator Bailhache said: "When the last public consultation took place it seemed that a very large number of people were interested in the way in which the States was constituted.
"So I should be surprised and disappointed if we did not have quite a substantial number of people wanting to have their say."
The public consultation will last until the end of the summer.
The commission will then put its findings to the States before a referendum on reform is held.