Jersey's new police station cut in size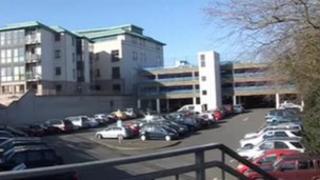 Jersey's new police station will be smaller than originally planned after neighbours raised concerns, a minister has said.
The Home Affairs department plans to build a new police headquarters on the Green Street car park site.
The building will have four storeys instead of five with cells on the ground floor.
Assistant Treasury Minister Deputy Eddie Noel said the changes complied with UK Home Office guidelines.
The construction of the police station will mean the number of available parking spaces drops by 91 to 517.
The design is due to go before planners this summer.