Youth crime level falls in Jersey says minister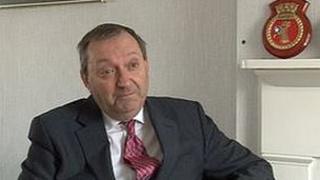 Incidents of youth crime in Jersey have been estimated to fall by about 30 this year, says the Home Affairs Minister.
Figures from the Children's Policy Group showed a drop in the number of young people going to court, compared to 2011.
Senator Ian Le Marquand described it as a "dramatic reduction" in youth court cases but the cause is not clear.
"The figure is probably a statistical blip, but it is likely that the 2012 total will be 150 or less," he said.
The enforcement and support agencies said they had seen a general reduction in youth crime in the last few years, but this year stood out.
Senator Le Marquand said: "Although it is probably unlikely that the levels for 2011-2012 will remain at such a low level, it appears that there has been a significant shift in the recent pattern of levels of youth crime."