Lieutenant Governor represents Jersey at St Paul's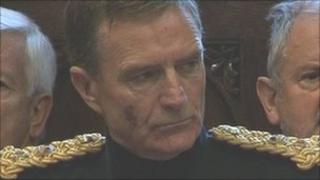 Jersey's Lieutenant Governor General Sir John McColl was at St Paul's Cathedral for the Queen's Diamond Jubilee Dedication Service.
Leading figures from the UK and the Commonwealth were in the congregation with members of the Royal Family.
After the service at St Paul's, the Queen and her family will have lunch at Westminster Hall.
The menu includes Jersey Royal potatoes, served with Welsh lamb and asparagus from the Isle of Wight.