Jersey's Gorey Pier long-term stability is tested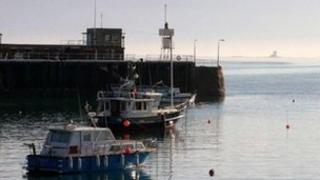 Jersey's port authorities are testing the long-term stability of Gorey Pier.
The end of the pier will be closed at night on Monday and Tuesday, but is open between 07:30 and 17:00 BST each day for access to the terminal.
A spokesman said the test drilling would not affect businesses, residents or parking spaces and boat owners would still have moorings access.
He said two days had been set aside for the exploratory work although if needed it could continue on Wednesday.
David Tisdale, from the Ports of Jersey, said: "As the terminal is closed at night people who may wish to wander down to the end of the pier in the evening will be unable to do so."