Jersey's Family Nursing and Home Care gets share of cash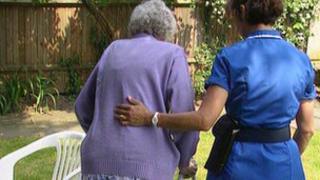 A Jersey health care charity is getting a share of the extra money for health.
Family Nursing and Home Care provides community nursing and looks after patients at home.
It will get some of the £1.7m of extra health cash revealed this week by Jersey's Treasury Minister.
The charity's new chief executive officer Julie Gafoor said: "We have been offered an increased amount of money to start extending our services for people with end of life care."
She said her main goal in her new role was to provide 24-hour nursing at home.
She said: "We have the skilled workforce to provide that quality of care for quite complex cases, and we really need the resources to develop those services... in all areas from pre-birth to end of life."