Jersey tourism launches new £250,000 TV campaign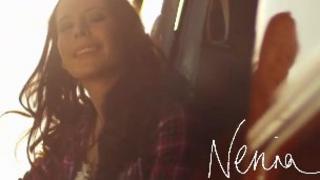 Jersey Tourism is spending £250,000 on extra TV advertising in the UK after a drop in visitors.
The tourism body hopes the advert, that will be broadcast on ITV and satellite channels, will be seen by about 17m.
The 30 second advert will run in July and features Jersey people including musician Nerina Pallot.
Robert Mackenzie from the Channel Islands Travel Group said people had been put off visiting by the weather and the recession.
David de Carteret from Jersey Tourism said the TV advertising would go alongside social media and online campaigns.
"There will be press advertising, we are using social media and so on, but TV gives us the profile we need to drive the response," he said.
"This is money we have held back this year, this will cost about £250,000 over a total TV spend of about £1m."
Mr Mackenzie said as well as the weather, financial concerns were causing people to leave booking holidays until very late in the year.
"We've had a pretty appalling summer so far, April, May and June have been pretty dire both here and in the UK," he said.
"I think people are sitting at home thinking, why would I spend £1,000 on a holiday to sit and watch the rain coming down the windows."
Mr de Carteret added that while there had been a fall in visitor numbers from the UK they had seen more holidaymakers from France and Germany visiting.