Ship to survey Jersey sea walls to target repair work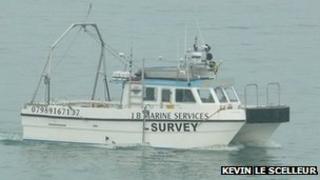 A survey ship is examining Jersey's sea defences for weaknesses to allow the government to target repair work.
The catamaran The Atlanta has been brought in from St Andrews University for the work.
The ship is able to get close to the islands sea walls on high tides and look at how they are being affected by the sea.
John Rogers of Transport and Technical Services said finding areas needing the most attention was often guesswork.
He said the results of this survey would show exactly which parts of the walls might need repair.