Jersey shipping register to take larger ships from 2013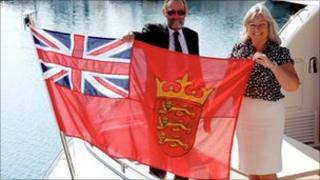 Jersey's shipping register will be able to administer larger craft from January 2013.
Economic Development Minister, Senator Alan Maclean, said good progress was made at the Red Ensign conference.
The UK Department for Transport endorsed an order for smaller registers to take on all ship types up to 400 gross tons.
The minister said the industry would benefit especially from the opportunity to register commercial superyachts.
'High standards'
The annual conference was held in the Isle of Man and brought 13 crown dependencies and UK overseas territories together.
Senator Maclean said: "It provided an excellent forum for open discussion and policy development aimed at retaining the high standards which have come to be expected from the Red Ensign Fleet."
More than 2,000 ships in the world carry the Jersey Ensign which was approved by The Queen and the States of Jersey, and it features the Jersey crest with three leopards and the Plantagenet Crown.
He said last year in the Jubilee Wharf Office in St Helier more than 700 transactions were processed and 126 new vessels were registered - amounting to assets of over £100m.