Jersey minister promises more money for health and jobs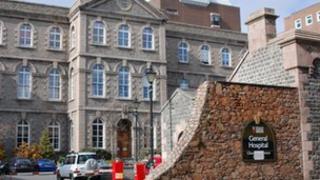 New plans to increase spending on health, housing and jobs have been announced by Jersey's government.
Treasury Minister Senator Philip Ozouf said they were changing the budget planning process.
He said the tough decisions taken over the past few years meant more money was available without increasing taxes.
But Senator Sarah Ferguson has accused the minister of "raiding the island's piggy banks".
"We cannot just go spending our reserves until they are gone," she said.
"There are plans to spend from the rainy day fund, there are plans to spend from the currency fund, there are plans to spend from the health insurance fund.
"I am not satisfied that raiding the island's piggy banks is valid."
Senator Ozouf said the health department would get an extra £26m, and that there would also be money for housing and job seekers.
He said putting more money into health, jobs and housing, but also balancing budgets and not increasing taxes was only possible because of tough measures taken over the past few years.
The minister said these included making more demands on tax payers.
"We are effectively using all the resources we have got available, that are prudent to be made available to get the economy going, kick starting economic activity and at the same time delivering service improvements," said Senator Ozouf.
He said the three year plan should give the States more flexibility and although based on estimates, takes a cautious approach to how much will be available.
The budget is not all set in stone and Senator Ian Gorst, the Chief Minister, wants views from islanders.
He said: "Allocating the money in this way, do you agree with that, do you support that, and if you don't then tell us how you would like us to do it differently."