London 2012: Olympics tickets concern for Jersey man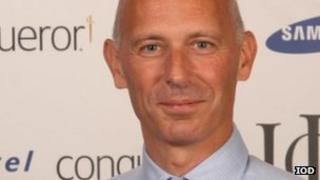 A Jersey man is worried he may miss out on the 2012 Olympics because he has not yet had his tickets from Thomas Cook.
Richard Rolfe said the travel firm told him the London Games tickets had been sent to the hotel he was staying in.
But when he contacted the hotel they had no reservation for him and had not received the tickets.
A spokesman for Thomas Cook said there had been delays for some customers but it was now contacting them to arrange for collection in London.
Mr Rolfe said the tickets were due to be sent by courier at least 10 days before the start of the Games.
'Let down'
When they didn't arrive, he said the firm initially told him he would have to queue at Marble Arch or Heathrow to collect the tickets, for a football event on Sunday, with thousands of others.
But he said the company then contacted him again to say the tickets were being sent to the hotel he was staying in as part of a package.
After finding no reservation for him at the hotel, he has now booked in.
He is due to arrive in London at 15:00 BST on Sunday but if the tickets are not at the hotel, he could miss the football match at 17:00 BST at Wembley, he said.
"[I feel] bemusement, frustration and a certain degree of anger that so many people have been let down," he added.
The Thomas Cook spokesman said: "Unfortunately, a very small proportion have experienced a delay and we've contacted them all to confirm collection of their tickets from a choice of locations in London.
"We'd like to reiterate our apology for this unavoidable delay and naturally we're also refunding any delivery charges already paid."