Trial to replace Jersey parking scratchcards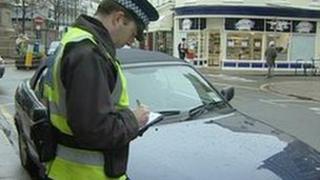 A one-year trial of a number plate scanner is to be used to help Jersey's authorities decide whether to replace parking scratchcards.
The machine will scan car number plates as they enter Sand Street car park and islanders will pay as they leave with a debit, credit or pre-paid card.
The trial begins in October and the authorities said if it was successful it would be used in other car parks.
The authorities claimed they were responding to public demand.
Jersey's Transport Minister, Deputy Kevin Lewis, said: "Paycards have worked well for us for over 20 years and are in operation in other places such as the Westminster district in London.
"However, people are asking for a more flexible system.
"Having done some research this [automated number plate recognition system] looks like it could be the best for Jersey.
"As it is so different we need to trial it and see what the implications and effects on parking habits are and review the results before we decide whether to adopt a new system in all our car parks."