New chief executive of the States of Jersey appointed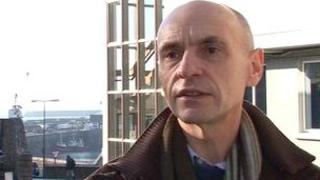 The States of Jersey has appointed a new chief executive.
John Richardson has been doing the job on a temporary basis for over a year, after his predecessor Bill Ogley resigned, taking a £500,000 payout.
Mr Richardson has taken up the post for the next three and a half years.
He said: "I am especially looking forward to leading the public sector at this difficult and challenging time...to deliver the priorities the government has decided to focus on."
Mr Richardson was deputy chief executive of the States for two years and chief officer of Transport and Technical Services for seven years.
He said: "I will be focusing closely on the reform of the public sector, so we can ensure the States of Jersey is efficient, effective and fit for the future."